Lola
Mis 10 películas favoritas del 2019
No voy a utilizar la palabra "top" porque no estoy siendo objetiva. Esta lista son mis 10 películas favoritas del 2019 y, honestamente, no me importa si fueron o no fueron las tops per se del año. Estas son mis favoritas e hice la lista mas que con un solo criterio, que me gustara.
By the way, el orden de la lista no significa nada.
The Irishman
Otro masterpiece de Martin Scorsese. ¿Qué puedo decir? Y sí, la vi de una sentada.
Joker
La película sobrepasó las expectativas por mucho.
Parasite
Que película tan awesome. Y por supuesto, es de las mejores películas del año y esta última década.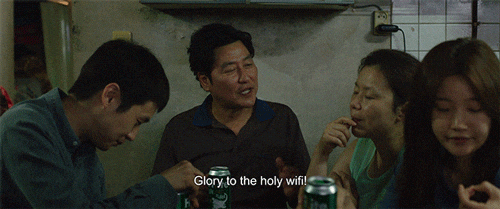 Uncut Gems
La grata sorpresa del año. No me lo esperaba. Adam Sandler is freaking awesome. Los Safdie Brothers van a llegar lejos.
Once Upon A Time... in Hollywood
Quentin Tarantino y su narrativa fílmica... ¡PER-FEC-CIÓN!
Hustlers
Otra que fue una grata sorpresa. AWESOME!
Marriage Story
La película que me destruyó. Honestamente, es perfecta. I tip my hat to Adam Driver.
Ford v Ferrari
Que maravilla de película.
Knives Out
Love it!
Late Night
Por alguna razón que nunca voy a entender, a esta película no le dieron cariño en el box office. ¡Que lástima! Tremenda película. By the way, la pueden ver en Prime Video.
#Películas #Movies #Top #TwentyNineteen #2019